Que siga la alegria!
(Let the joy continue)
—
MORE ABOUT ME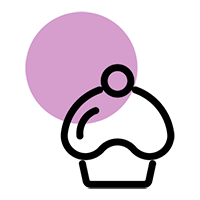 I love to bake yummy goodies!
I love spending time with my son
My inner party parrot is the :frenchparrot:

My inner animal is a turtle

My favorite snack is Dates and Almond Butter

My favorite movie is Amelie
WANT TO LEARN MORE ABOUT WHAT OUR SERVICES CAN DO FOR YOU?
Feel free to get in touch to learn more regarding our services and how they can better help you on the next path to success!