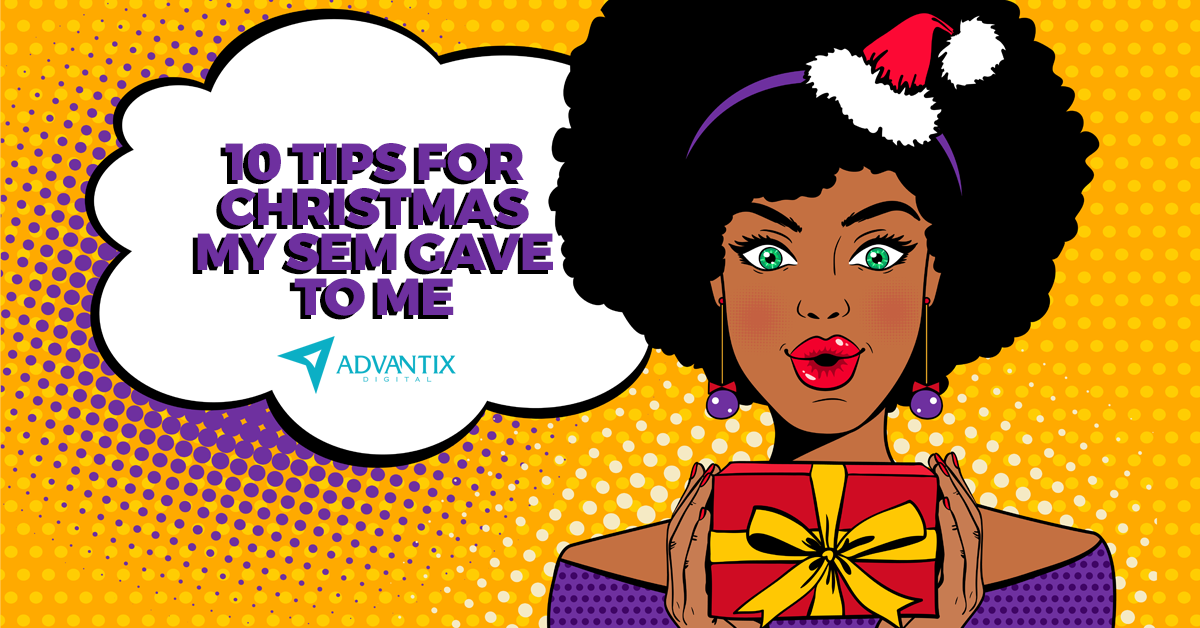 With the holiday season (and thus a new year) approaching fast, we want to give you the gift of knowledge when it comes to improving your online presence and creating a great user experience for your website visitors! In this article, we discuss 10 of the most important things you can do to increase site traffic, conversions, and usability. Make 2018 the best year for your digital marketing strategies!
1) Secure Your Site!
As Google pushes further and further for websites to be HTTPS, now is the time to make the switch! From a statical standpoint, over 60% of all page 1 results are now secure sites. Meaning, search engines are playing favorability to websites who make the secure transition. Not only does this help with your rankings, but it keeps your customer's information safe!
2) Structure Your Data!
Adding Schema mark up to your website is one of the most underutilized things when it comes to optimizing websites for search! Structuring your data allows Google to understand all of the content on your website and improve the click-through rate for searchers, by adding star ratings, breadcrumbs and much more! Make your content stand out and start structuring your most important pages today!
3) Improve Your Directory Listings
Many times, businesses will add themselves to a good amount of directory listings, then forget about them. Often, directory listings will update their platform and what they once considered to be a complete listing has changed. In turn, Google see's your directory listings as incomplete as well as inconsistent with the other listings you have submitted to. Make sure to follow up with your directory listings to add photos, longer descriptions and just overall update them periodically! Directory listings are some of the most helpful things when it comes to your local SEO!
4) Understand Your User Behavior
When building your website, landing pages or any other form of conversion you want to track, it is always important to understand what your audience is doing. Running A/B testing throughout every page of your website helps with better conversions and delivering your most important information to your visitors. While there are many tools out there that let you see how your audience behaves once on your site, you can also use Google Analytics to see where your users are dropping off. Thus, giving you an opportunity to rearrange aspects of your page or site to test if your updates have improved user experience and conversion rate.
5) Optimize for Mobile Search
As most of us know, Mobile search is becoming more and more prevalent when it comes to everything online. Making mobile optimizations is one of the most important things you can do right away to improve your online presence as well as converting new customers. Visit your site from a mobile device and what do you see? Do you see a call to action at the very top? Is it easy for customers to call your business with one click? Is your most important information above the fold? If you answered "no" to any of those questions – it is time to start your mobile optimizations! Mobile users attention span is much shorter than those using a desktop or laptop. Making your website easy to navigate and convey your message off the jump is crucial for your business mobile success!
6) Utilize Showcase Ads
Google recently rolled out a new PLA format, which allows advertisers to group similar products together in a single ad- think of it as an ad group with products instead of keywords. These ads give consumers more information about your products and take up more real estate in the search results.
7) Stay Competitive
Consumers are bringing their price sensibilities with them as they shift from brick and mortar stores to the digital space for their holiday shopping. This means it is critical to highlight competitive pricing and offers in your ads to cut through the clutter and grab people's attention. And remember, people are just as price conscious on Black Friday as they are on Cyber Monday.
8) Create Facebook Offers
Facebook enables you to create an online or in-store offer to share on your business page or run as an ad. Facebook offers are an easy way to share special bundles, discounts, and incentives with your audience all year long. However, it's even more relevant during the holidays.
9) Feature Your Product Strategically
As you build out your social media content for the holidays, be strategic with the portion of posts dedicated to featuring your products or sales. Follow the 80/20 rule: 80% of your posts should focus on driving interactions with your audience. Only 20% should link back to products or promotions.
10) Give Back
Consider a charity you can donate a percentage of your proceeds to or share photos of your team volunteering. Nearly 90% of consumers say they would switch to a charitable brand given similar price and quality.